Sees all – and respects your privacy
Alert all around
Keep an eye on every corner of a room at any time with the intelligent Indoor Camera from Bosch Smart Home. It provides outstanding 1080p, high-quality images around the clock, whenever you want and only when you want.
360° all-around viewing
Thanks to 360 degree all-around viewing the Indoor Camera keeps the entire room under surveillance. The rotating camera head follows movements and the camera notifies you on your smartphone with video clips of any incidents.
Guaranteed privacy
When you want privacy it is guaranteed absolutely. At the tap of a finger on the Indoor Camera or a click on your smartphone app the camera lens retracts fully into the housing.
No follow-up costs
The wifi camera indoor stores 200 clips in a cloud for 30 days free of charge. 25 favourites can be stored for as long as you like with each video able to attach to an email for external sharing.
360° Indoor Camera
The indoor camera from Bosch Smart Home not only looks good and records relevant events in your home, but it also ensures your privacy when you want it.
360° Indoor Camera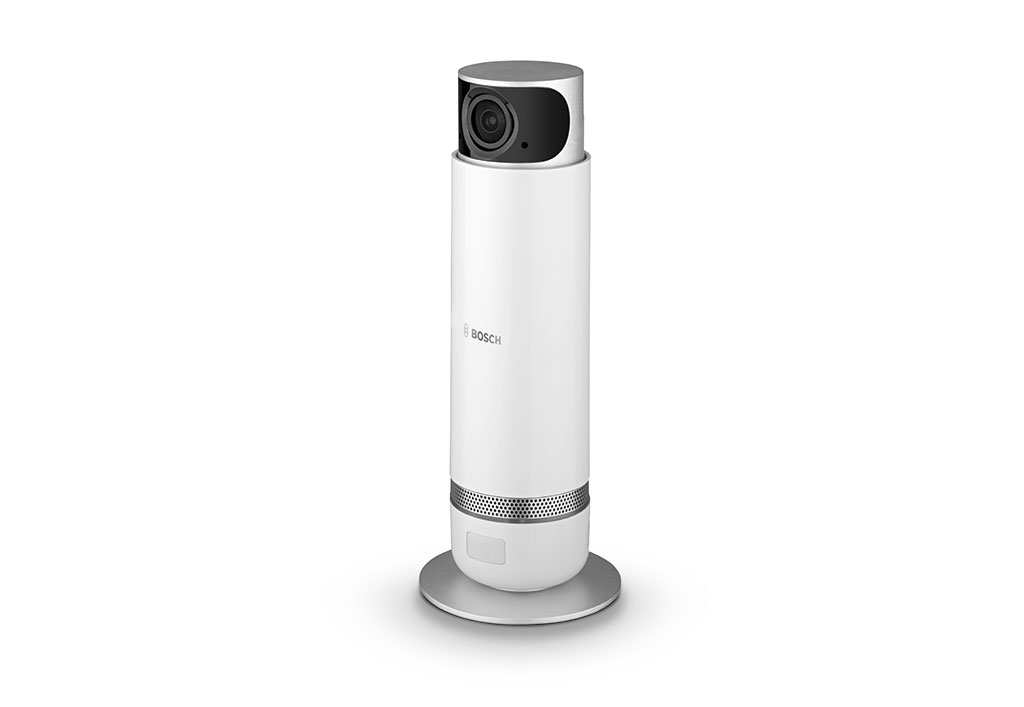 360° Indoor Camera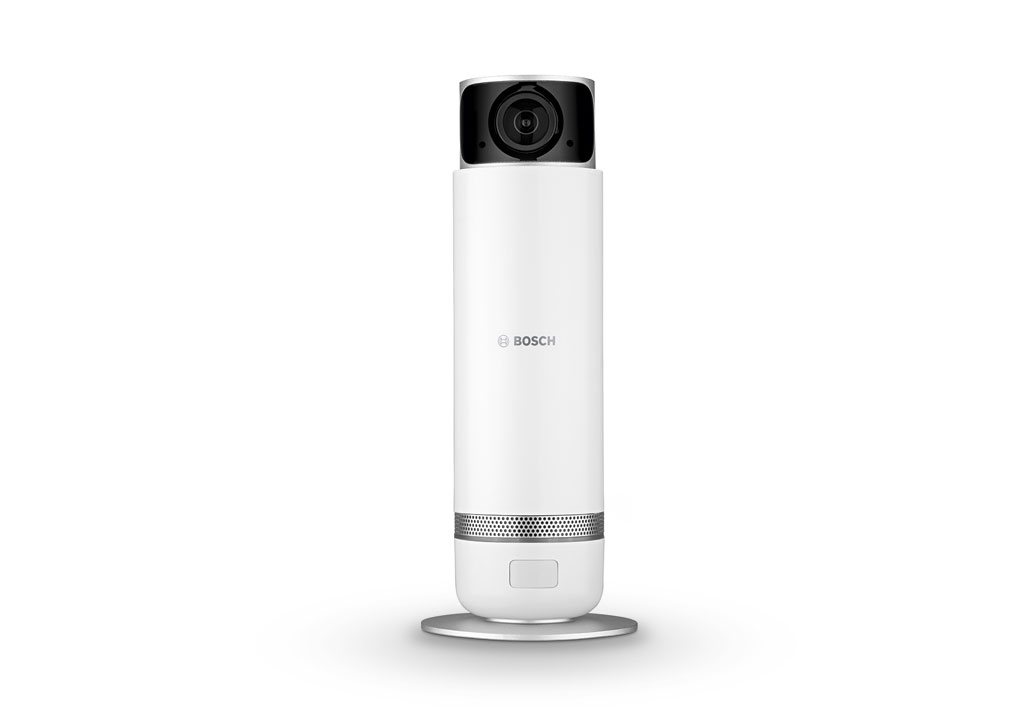 360° Indoor Camera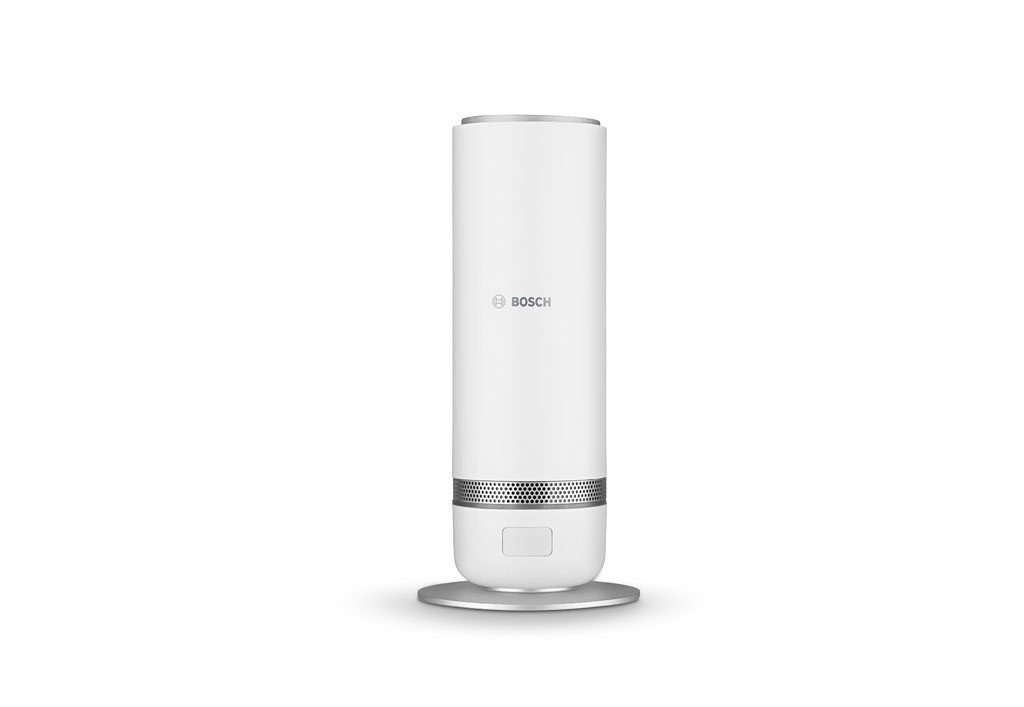 360° Indoor Camera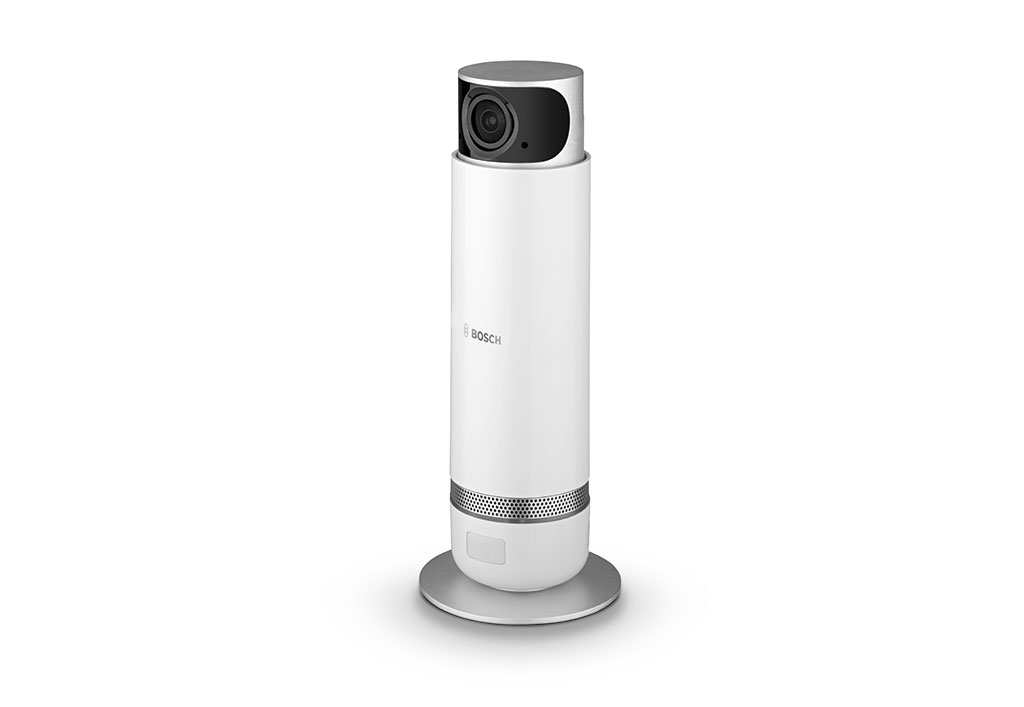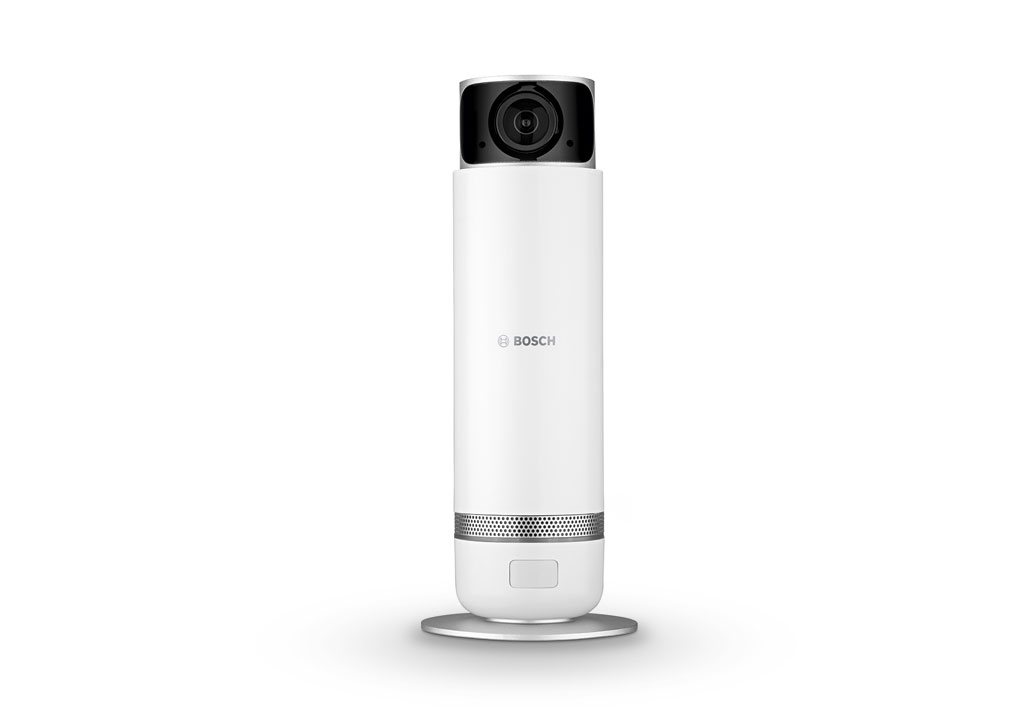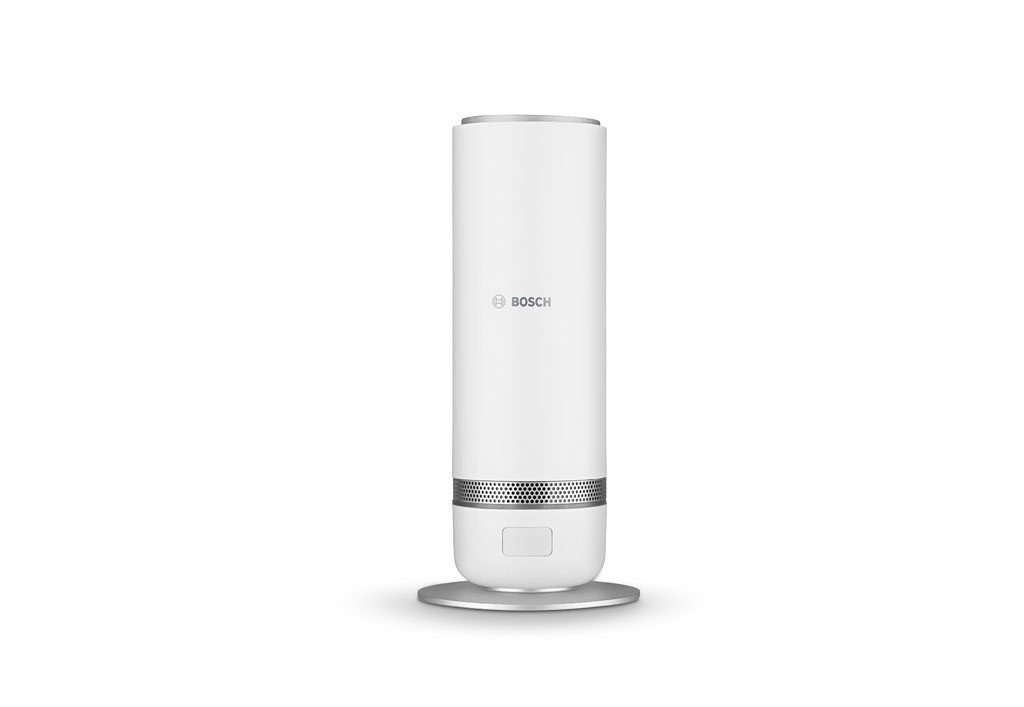 360° all-around viewing, specifically records relevant events given any movement in the room
Privacy mode can be enabled on the camera or using the app
Video recordings, day and night in full HD quality
Access your Indoor Camera easily on the move via the app
Free storage of 200 clips for 30 days and free app updates
Compatible with Alexa
219
.
95
GBP
* Including 20% VAT
Further information
Technical Data
Product name
360° Indoor Camera
Article number
8750000983
Dimensions (H x W x D)
182 mm x 50 mm (ø)
Dimensions packaging
285 mm x 190 mm x 100 mm
Connections
Wifi 802.11 b/g/n 2.4 GHz
Power Supply
5 VDC, adapter included
Current consumption
6 W max
Vertical angle of view
79°
Audio
2-way audio, integrated microphone / speaker
Wi-fi free field range
80 m
Ambient temperature
0 °C ... 40 °C
Note
The supplied SD card is designed for use with this camera. Please do not remove it as this may result in reduced functionality and can possibly causes expiration of any warranty claims.
Box contents
1 Mains plug (adapter EU, UK, US)